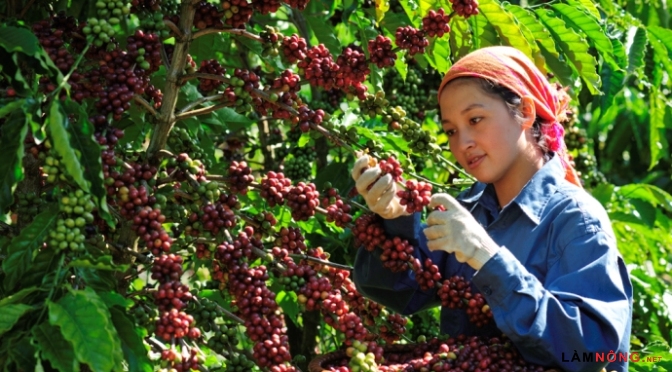 Vietnam is the second largest exporter of coffee after Brazil, supplying to foreign markets more than 18% of the total world production, and this figure is growing.
According to the researcher, the coffee trees planted in Vietnam are mainly Robusta and Arabica coffee. Southern Vietnam is humid and hot, suitable for growing Robusta whereas the northern part is suitable for Arabica. Export value of coffee beans accounts for around 15% to 20% of the total export of agricultural products in Vietnam. Commercial coffee production provides jobs for over 500,000 farmers with income growth.
Presently, Vietnam forms strong production capacity of coffee bean rough processing and deep processing. The designed rough processing capacity is 2.5 million tons/year, coffee bean baking and coffee powder processing capacity is 92,000 tons/year and instant coffee production capacity is 66,500 tons/year.